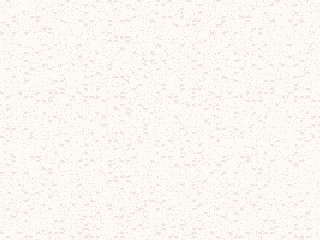 Restaurant china, mugs, specialty plates, logo'd dinnerware at factory direct prices!
Bryan China Company
Presents
Custom Dinnerware Details

Let us "upscale" your tabletop by firing your logo onto your chinaware. Bryan China Company has a quarter century of experience in providing custom decorated chinaware to private clubs, single and multi-unit restaurants, corporate dining rooms, banquet facilities, universities, aircraft, private yachts, naval vessels, and even private residences. Here's what's involved:
The Process

Using a silk screen process, we reproduce your logo in ceramic

color

and hand-apply it to the ware. The china is then fired it at temperatures approaching 1500 degrees during which the glaze of the ware softens and the image fuses with the glaze. The fired image is extremely durable and will last years under normal conditions.

---

Cost

Here's pricing information for a logo/design (3" square or less) that doesn't require gold bearing colors. (Gold bearing colors include pink, cobalt blue, purple and must be quoted separately. Images larger than 3"x3" must be also quoted separately.)

One Time Make Ready Charge
144 Pcs
288 Pcs
432

Pcs
1

$70

3.35

2.55

2.29

2

$115

3.59

2.67

2.37

3

$160

3.73

2

.74

2.

41

4

$205

4.28

3.02

2.

60

5

$250

4.91

3.33

2.

81

Our minimum order quantity is 144 pcs. If you only want 72, the price is still for 144. Accordingly, the dollar minimum is $552.40 (144*3.35+70)

Our "Make Ready Charge" includes normal art department time required for redrawing, creation, and output. If your project requires other than normal time, we'll inform you of this and quote separately.

To the above, you add the cost of the dinnerware as per our site. You should order in case quantities.

---

Logo Placement
99% of logos are placed on the rim of the plate, at the 12:00 location.. Service plates that are displayed on the tabletop and then replaced with a food bearing plate, typically would be decorated in the well of the plate. Sometimes the logo shape better fits another area of the rim. No problem. We can mock-up alternate presentations so that you can make the best choice to fit your decor.

You should make absolutely sure that you own or have written permission to reproduce the art. If we have any question at all, we may require written proof.

---

Ceramic Color
For food bearing surfaces, the FDA requires the use of low lead or lead free colors. If you're in California, Prop 65 effectively requires the use

of

lead free colors. Lead free colors limit the range of color intensity in reproducing you

r

image. For example, there is no bright red unleaded color. Reds tend to be muted and lean toward the rust color range. There are colors that can't be attained with low lead or lead free ceramic color. Click to see a photo of the unleaded color palette. Here

For mugs and cups, we do not decorate in the lip and rim area, which is defined by the FDA as the top 20mm of the vessel.

---

Color
Matching

Providing us with PMC (Pantone Matching Color) references is very helpful. While we can't guarantee an exact color match (no ceramic company can,) we can certainly get within industry standard acceptability. We're confident you'll be pleased.

---

Precious Metals
You can incorporate either 23k gold or platinum in your logo. Be aware, however, that unlike ceramic color, precious metals sit on top of the glaze vs. sinking in. Accordingly, precious metals are more subject to wear by physical abrasion and chemical interaction.

---

Color or
Precious
Metal Bands

We can compliment your logo with the application of color or precious metals bands around the outside edge of each plate. We can also apply a verge line as well. The verge is the inner part of a rim plate, where the rim and well meet. Precious metals can be 23k bright or burnish gold, as well as bright or burnish platinum. Burnish metals have a "matt" vs. shiny appearance. For purposes of estimating... an average of $1.15 per item with should be used. The actual price depends on the actual size of the item to be lined.

---

Production Timeframe
Subject to seasonal workloads, it generally takes 2-3 weeks for development and 2-3 weeks for actual production. To be safe, allow 4-6 weeks for the entire process. If you need faster service, please call for a "real time" assessment.

---

Estimates?
Easy and provided at no obligation. Just email or fax your logo

, include colors and quantities,

and we'll respond promptly

!
Call 1-800-966-3098 or email us below to learn more!
Contact Information
Bryan China Company
Telephone 1-800-966-3098
FAX 1-724-658-8968
657 Northgate Circle
New Castle, Pa 16105 USA