Custom design service - decorating limited editions plates, mugs, and more

Bryan China Company
Presents
Contract Decorating Services


Bryan China Company provides "Supply Chain" solutions designed to help you bring product
to the marketplace. USA decorating makes good business sense in the following cases:
Products with
unpredictable demand --

Go to any Big Lots and see the remnants of someone's "can't miss" idea. They came out with a new product, ordered it by the container... and when it didn't sell, they liquidated it for pennies on the dollar. If you run this risk, it's time to rethink your costs. In the US, we stock components and produce what you need, when you need it. We decorate just in time inventories for companies who market dinnerware, house wares, collector plates, glassware.... The idea is to keep it blank until you know what sells, then decorate it. Hence, your inventory cost is minimized and your risk of overstock is nil.

Products requiring
fast turnaround --

When you can't wait 6 months for your Asian producer to ship product, USA production is the answer. Think of the benefits you're losing by waiting.

Small runs --

When we stock components and produce for order, our run size is 1. If you need 50... it's 50. We routinely produce thousands of pieces per day and because of this, you share the economies of our scale.

High Quality --

If you need excellent quality, you may not be able to get it elsewhere in the world. Our experience and QC results in the very high yields of superior products.

Your Inventory or Ours

We'll supply the components or use yours, whatever makes sense for your project.

New Products --

We often work with companies in the initial stages of production and then move production offshore when product demand can justify it.
[ Home ] [ Search ]
[ Site Map ] [ Power Resources - ThemeIndex ] [ Restaurant Direct ] [ Collector Plates ] [ Ad Specialties ] [ Church Fund raiser ] [ Feedback ] [ Home Chef ] [ About Us ] [ Shop ] [ Decorating ]
Contact Information
Bryan China Company
657 Northgate Circle
New Castle, PA 16105 USA
Telephone 1-800-966-3098
FAX 1-724-658-8968
Information: info@bryanchina.com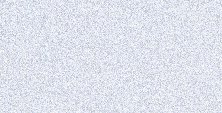 Webmaster: webmaster@bryanchina.com